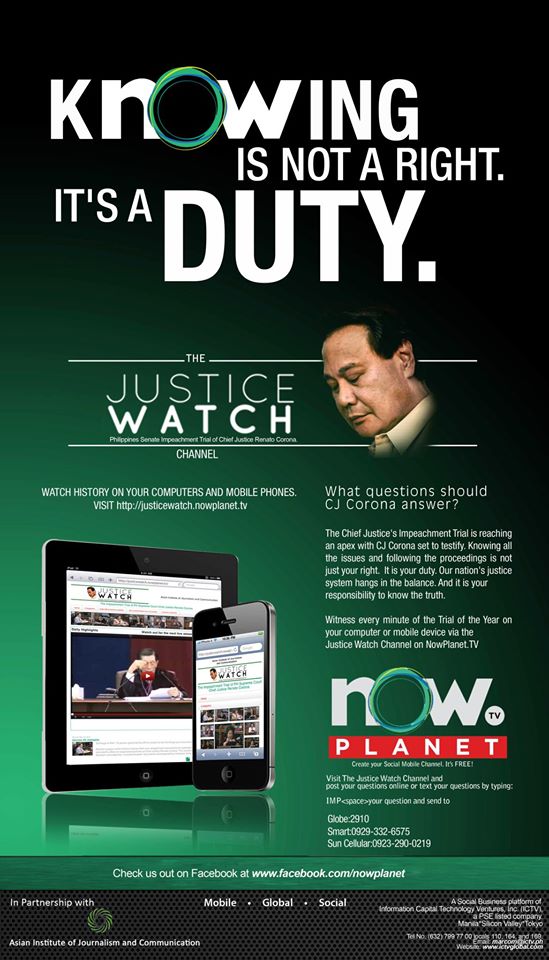 The impeachment trial resumes on Monday, May 28, 2012 at 2pm Manila time.
Do not fail to be part of history as Justice Watch delivers to your mobile device, the LIVE video streaming coverage of the CJ Corona trial at the Philippine Senate.
Check out the full trial video coverage from Day 1 to Day 42. Post your comment and participate in the discussion.
Visit the Justice Watch channel at: http://justicewatch.nowplanet.tv/justice-watch.
Know the TRUTH. Be the JUDGE.
— at Where was this photo taken?